Kids Art Classes, Art Summer Camps, Birthday Parties
WEEKLY ART CLASSES:  Sign-up for a Free Trial!
SUMMER ART CAMP 2024:  Registration Coming Soon in Jan.  5% Off 3+ Weeks.
Weekly Art Classes
Summer Art Camp 2024
Green Forest Art Studio currently teaches weekly drawing classes for children to hundreds of students in the East Bay (Fremont, Union City, Newark).
We encourage your child to join us in exploring the world of art.
We host full-service birthday parties with canvas painting and clay scuplture options.  We have a variety of age appropriate projects for you to choose from.  Not sure what activity you're interested in?  Feel free to give us a call.
Each week explores a different theme.  For 2024, all sessions will be in-person.  Camp is held Monday to Friday (morning and afternoon options available).
All instructors at Green Forest Art Studio are highly skilled, practicing artists with either a Bachelor of Fine Arts (BFA) or Master of Fine Arts (MFA) degree.  They have been selected for their ability & enthusiasm in working with students of all ages.
We provide individualized instruction in a warm, relaxing setting, allowing students to develop appreciation for the art-making process, and self confidence that will help them in all areas of life.  Our low student-to-teacher ratios provide effective education and emphasize personal attention.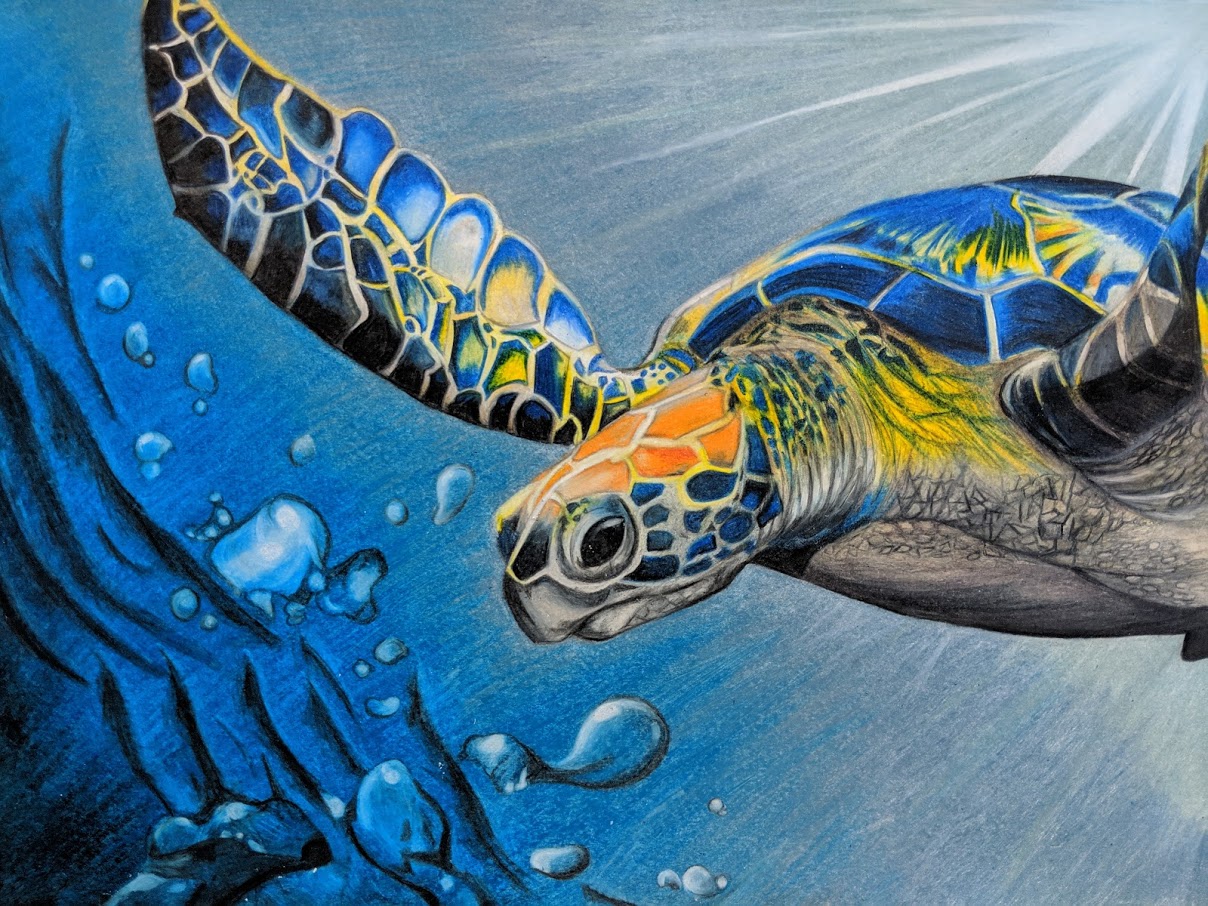 At Green Forest Art Studio, students in our children's art classes explore art using an exciting variety of materials and art-making techniques including Drawing, Painting (Watercolor, Acrylic, Oil), Sketch, Mixed Media, Pastels, Clay, Sculpture, Chinese Painting, Print Art, and More.
Our teachers are passionate about helping their students become artists, and they want to impart the passion that drives them into the hearts of those they seek to inspire.
Promotion: Signup for 3 or more weeks & Get 5% OFF (limited time only)
Explore a different theme each week!
Daily projects incorporate a variety of skills and techniques.
Large canvas painting project
Air dry clay project
Juice and snacks are included
Comprehensive Art Cirriculum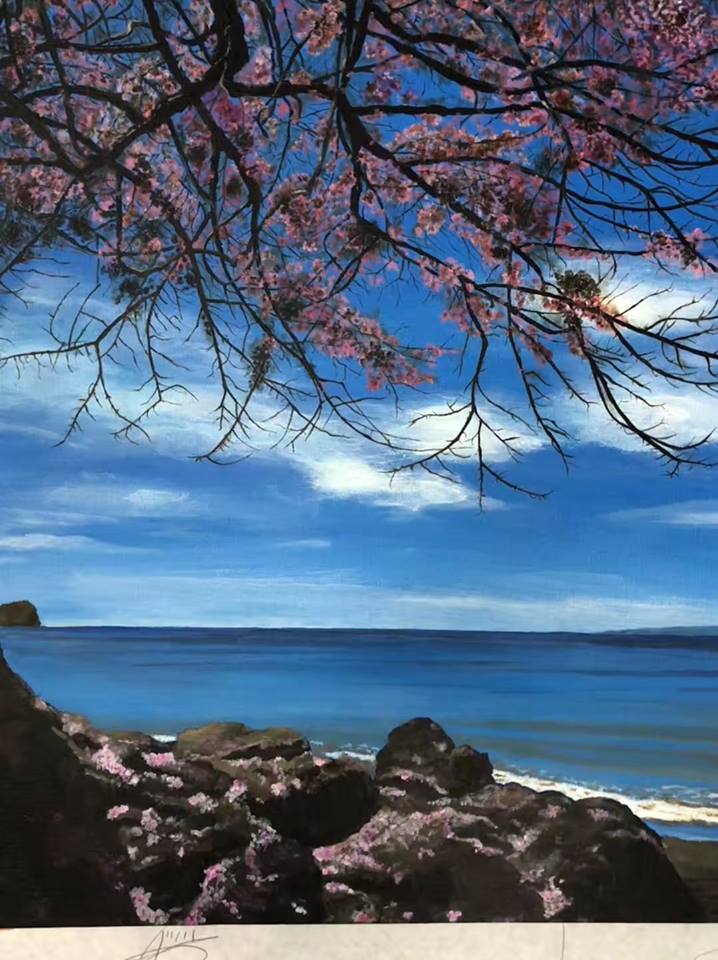 Does Green Forest Art Studio offer children's art classes?
Yes, we offer year-round weekly art classes and focus on providing fine art instruction to children ages 4 to 18.   Most classes are 1.5 hours in length (except Portfolio Development class which is 2 hrs).  Students may enroll at any time during the year.
What will my child learn?
Children in our Explorers (5-8) and Foundations (8-12) programs will rotate through different materials and techniques each week with new lessons developed by our teaching staff each week.  Children in our Advanced Study program will work on selected media & subject matter based on their individual interests.  Once enrolled, students may continue for as long as they like..
What is the background of your teachers?
Each of our teachers are well-credentialed (with either a Bachelor of Fine Arts or Master of Fine Arts) and grew up with a passion for drawing and painting. While developing themselves as artists, they each pursued mastery of skill and value that foundation in their own personal experience.  Most importantly, each instructor at Green Forest Art Studio has a passion for sharing his or her expertise and strives to pass along his or her knowledge and love for the art-making process.
How many students are in each class?
Our low teacher student ratio, combined with our personalized instruction allows teachers to cultivate close relationships with their students and to be mentors to aspiring artists.
Each class at Green Forest Art Studio begins with the instructor introducing the subject matter and materials to the entire class.  Students then receive individualized instruction tailored to their own skill level, learning new techniques and exploring concepts in greater depth as their understanding improves. This approach maximizes the total amount of instruction time for each student while also allowing students to learn from one another.
Can I try out the class before signing up?
Parents are invited to schedule a Free Introductory Class for their child.  This class can be scheduled when there is a permanent spot available in the requested class time.  Teachers will use this class to determine whether the program is appropriate for the student, and to assess appropriate curricular level. For students, this class serves as an opportunity to participate and then decide whether they would like to enroll. Parents may watch this class.
Do I need to bring anything to the trial class?
Our class fees are inclusive of materials for students to use during class.  It is recommended to wear clothing that you do not mind potentially staining.
What happens if my child cannot attend class one week?
We understand that there may be some weeks where your child is unable to attend class so don't worry – you may either schedule a makeup class or the session may be extended by another week (w/o any additional fees).
Note: For the 10 week session, all classes must be completed within 15 weeks after the start of the session.  For the 22 week session, all classes must be completed within 30 weeks after the start of the session. Refunds will not be provided for any unused credits or missed classes.
I've already taken the trial class and I'm interested in enrolling. What are my next steps?
Click on the "Enroll Now" button below to register and provide your student & parent contact information.  Please include your class selection by providing your preferred day & time.   We accept payment by Zelle, Check, or Cash. 
What Our Parents are Saying
My daughter have been with the art studio summer program for 3 years now, she loves it. The program keeps her very busy and she's able to learn new skills every week. Great art studio and my daughter loves it.  (Tony D.)
Each week when my daughters come home from class, I find myself looking forward to being surprised by yet another beautiful piece of art, be it a detailed acrylic canvas, a gracefully flowing water color painting, an amazingly detailed pencil sketch, pastel, or even clay sculptures. They teach the children how to use all mediums of art, starting with the basics.  (F.W.)
I would highly recommend Green Forest Art Studio for any kid looking to start their art education journey! My daughter has been with Green Forest since 2015. She loves the summer programs that they offer. She is now also registered for classes on weekdays. Ms. Emma and her team are so effective and provide a nurturing environment – nudging the students to try out new media, building skills and supporting them in their art journey. Her students win art competitions and get through to art programs for college too!  (N. N., San Jose)

Contact Information
Union City / N. Fremont Studio
(near Ardenwood, Forest Park, Warwick, Delaine Eastin)
Green Forest Art Studio
32627 Alvarado Blvd.
Union City, CA 94587
South Fremont Studio
(near Mission San Jose, Irvington, Warm Springs, Niles)
Green Forest Art Studio
1974 Driscoll Rd
Fremont, CA 94539
Phone:
(415) 595-4680
Email:
info@greenforestartstudio.com
Studio Hours
Union City / N. Fremont Studio
Mon: 3:30pm - 8:00pm

Tues: 3:30pm - 8:00pm

Wed: 2:00pm - 7:00pm

Thurs: 4:30pm - 7:30pm

Fri: 3:30 - 6:45pm

Sat: 9:00am - 5:00pm
South Fremont Studio
Mon: 3:30pm - 8:00pm

Tues: 3:30pm - 8:00pm

Wed: 2:00pm - 7:00pm

Thurs: 4:30pm - 7:30pm

Fri: 3:30 - 6:45pm

Sat: 9:00am - 5:00pm
Congratulations to our student Julianne Yang (5th Grade) for her achievement in the 2019 China International Children's Cartoon Contest. She won the outstanding prize (10 out of 43,000 entries) in the contest, which hosted by the Executive Committee Office of...