Our Teachers
Each teacher at Green Forest Art Studio brings a passion for drawing and painting and shares with students based on their expertise and personal experience.
Meet the Team
Accomplished & Passionate Instructors
Our teachers are practicing local artists that are passionate about art and passionate about helping their students become artists.  Each has been thoroughly trained in our teaching methodology in order to provide a consistent experience and to create a supportive, non-competitive learning environment.
Traditionally Trained, Lifelong Learners

All instructors at Green Forest Art Studio are highly skilled, practicing artists with either a Bachelor of Fine Arts (BFA) or Master of Fine Arts (MFA) degree.  They have been selected for their ability & enthusiasm in working with students of all ages.

Our teachers are continually developing new skills. 

They know materials, art history, art processes, and they have the attitude that there is always more to know, and they don't have all the answers. They are equally as excited about discovering something new with a child. They are learners, researchers, and guides in the artistic process.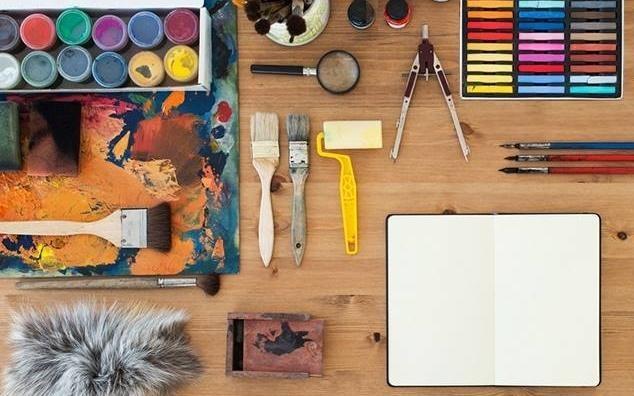 BFA, Major in Art studio and Minor in Art History, UC Davis (Emphasis on Ceramic Sculpture)
5+ years teaching experience
Studio Manager @ Green Forest Art Studio
BFA, Majored in Illustration Art, Minored in Art Education – Pratt Institute in New York

20+ years teaching experience in the arts including working as an art teacher for developmentally disabled adults and teaching art to children of different ages in both California and New York
Studio Manager @ Green Forest Art Studio
Bachelor of Arts in Western Art – Hannam University, South Korea
Certificate of Completion: Art Therapy – Chungnam National University, South Korea
Associate's Degree in Fine Art, Berkeley City College
13+ years experiences as an art teacher and art therapist
Art Teacher @ Green Forest Art Studio
BA Digital Art & Animation, Cogswell College, Sunnyvale, CA
AA Fine Arts, Canada Jr College, Redwood City, CA
Art Teacher @ Green Forest Art Studio
BFA, Illustration / Fine Art, Art Center College of Design, Pasadena, CA
Bachelor of Arts Degree in Anthropology, Boston University, Boston, MA
11+ years experience teaching art
Published children's book illustrator
BFA, Ohio Wesleyan University, Delaware, OH

Masters in Fine Arts with a Drawing concentration from the New York Academy of Art 

– New York, NY
5+ years Art Teaching & Art Advisor experience
Awards: 

Terra Foundation Giverny, France Residency
BFA, Pictorial Arts, San Jose State University – San Jose, CA

Graduated cum laude from San Jose State University

Favorite medium is oil on canvas; current projects are working with Gouache, watercolor, and acrylic

Hannah's love for painting and drawing began at an early age when she had the opportunity to participate in an after school art program with an inspiring instructor.  Her goal when teaching at Green Forest Art Studio is to inspire young artists.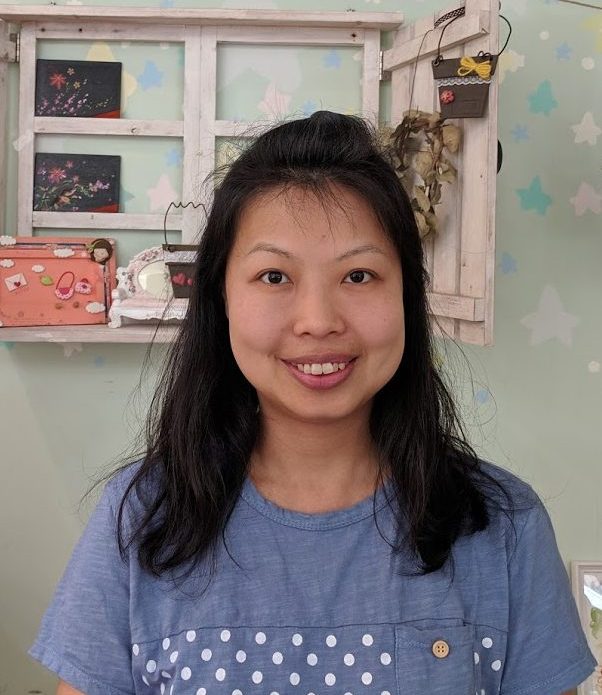 Art Director at Green Forest Art Studio
16+ years of professional experience as a children's art teacher and art director
Studied with full scholarships at both the National Taiwan University of Art (Fine Art) and in the Masters program at Taipei University of Education (Art Education).
Artistic accomplishments include artwork commissioned by the President of Taiwan as gifts to foreign diplomats.
In Taiwan, Emma founded 4 fine art studios that grew to over 1,000 students, with 18 instructors. After moving to the U.S., Emma founded Green Forest Art Studio and currently resides with her family in the East Bay.
 Parents are invited to schedule a Free Introductory Class for their child. Teachers will use this class to assess the appropriate curricular level for the student. For students, this class serves as an opportunity to participate and then decide whether they would like to enroll.

Contact Information
Union City / N. Fremont Studio
(near Ardenwood, Forest Park, Warwick, Delaine Eastin)
Green Forest Art Studio
32627 Alvarado Blvd.
Union City, CA 94587
South Fremont Studio
(near Mission San Jose, Irvington, Warm Springs, Niles)
Green Forest Art Studio
1974 Driscoll Rd
Fremont, CA 94539
Phone:
(415) 595-4680
Email:
info@greenforestartstudio.com
Studio Hours
Union City / N. Fremont Studio
Mon: 3:30pm - 8:00pm

Tues: 3:30pm - 8:00pm

Wed: 2:00pm - 7:00pm

Thurs: 4:30pm - 7:30pm

Fri: 3:30 - 6:45pm

Sat: 9:00am - 7:00pm

Sun: 10:30pm - 3:00pm
South Fremont Studio
Mon: 3:30pm - 8:00pm

Tues: 3:30pm - 8:00pm

Wed: 2:00pm - 7:00pm

Thurs: 4:30pm - 7:30pm

Fri: 3:30 - 6:45pm

Sat: 9:00am - 7:00pm

Sun: 12:00pm - 3:00pm
Congratulations to our student Julianne Yang (5th Grade) for her achievement in the 2019 China International Children's Cartoon Contest. She won the outstanding prize (10 out of 43,000 entries) in the contest, which hosted by the Executive Committee Office of...